EASIER, FASTER, HEALTHIER FOOD
Get the most out of your Basquettes
Basquettes are easy and fun to use. The clever, intuitive design makes it easy to set them up and so you can use them right away for your favorite recipe.
We've compiled videos on our YouTube channel, directions and a printable brochure to help you with setting up and using Basquettes. Please read all recommendations and warnings before use.
Remove all packaging, stickers, labels and tags. Wash in warm, soapy water.  
Keep out of reach of children at all times.
When cooking in the oven, always put Basquettes on a standard rimmed baking pan (17.25″x11.5″).  Line the baking pan with parchment paper to make clean up easier! 
If using both baskets, have a second baking pan nearby to place the top basket on after cooking (it will catch crumbs and oils!).
Always wear oven mitts when handling.  
Put Basquettes on a heat resistant surface when hot. 
Before cooking or grilling, coat Basquettes with non-stick spray.
If using Basquettes to cook smoked foods, have a spray bottle filled with water nearby to spritz wood chips.
Don't heat Basquettes while empty.
Not for use in microwaves.
Monitor oven and grill temperatures and times during the first few uses; make adjustments to recipes as necessary.
For our clean freaks, we found this great article from the wonderful Bob Vila on how to clean oven racks in a bath tub that also works with Basquettes!
Fill the tub with very hot water, just enough to cover the baskets. Add up to 1/2 cup of dishwashing soap (or up to 3/4 cup laundry detergent). Let sit overnight.
In the morning, scrub the baskets with an old dish towel to remove grease and grime, and use an old toothbrush to dislodge any baked-on grime. For really stubborn bits, add salt to the toothbrush to make the scrubbing more abrasive. Afterwards, rinse the baskets thoroughly before storing them.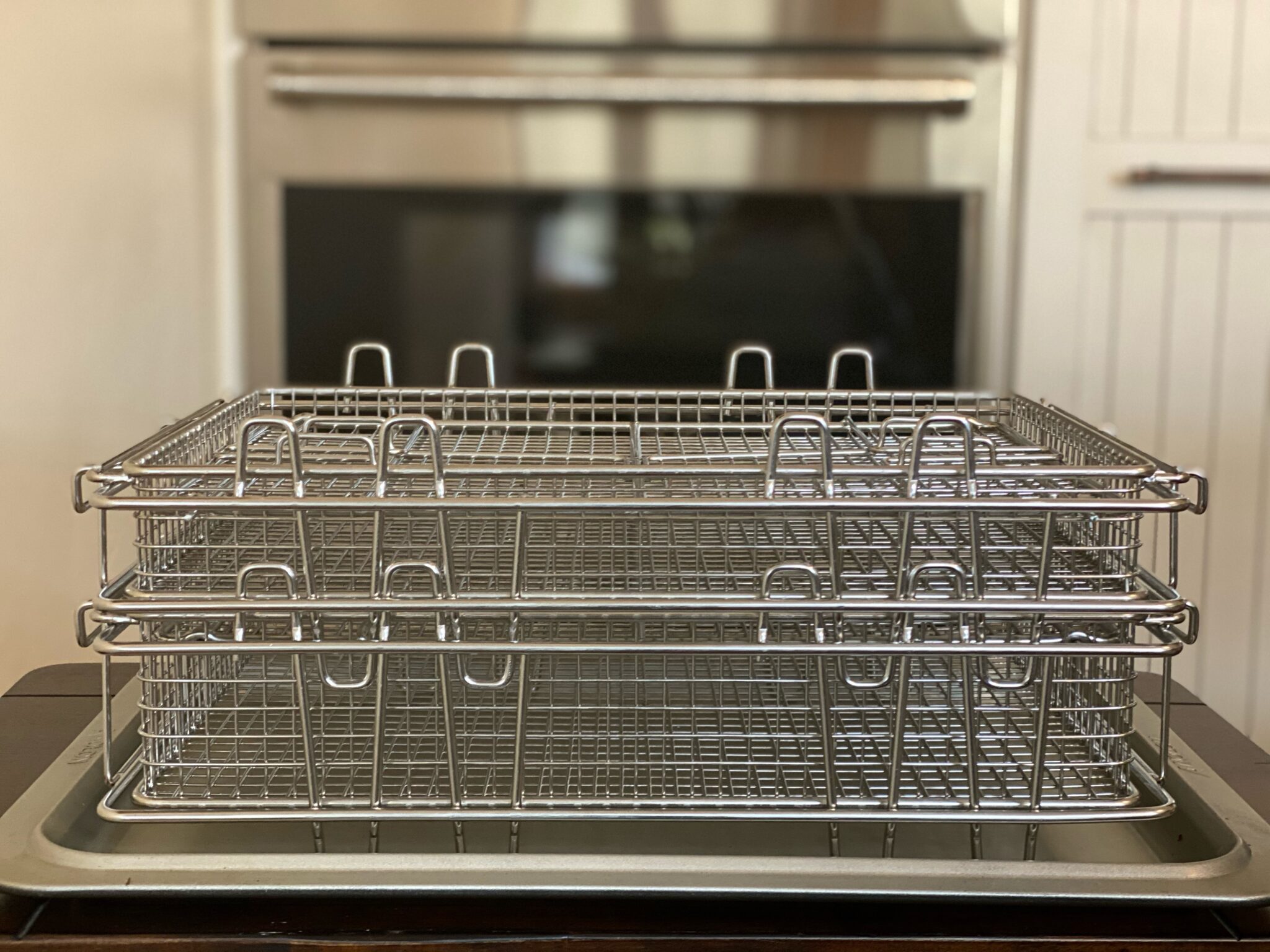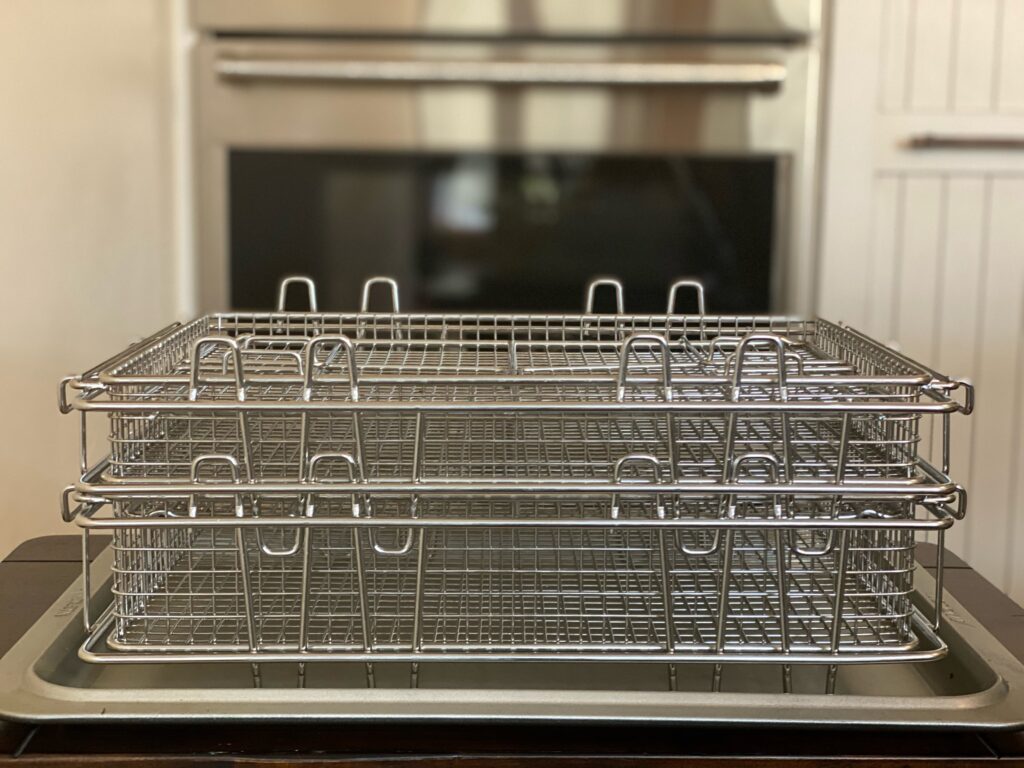 Setting Up and Using Basquettes